Deutsche Bank appoints Saloshni Pillay as Chief Country Officer in South Africa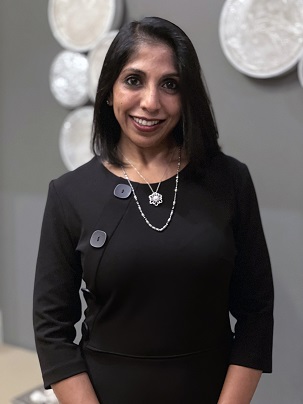 Deutsche Bank today announced the appointment of Saloshni Pillay as Chief Country Officer (CCO) in South Africa and General Manager (GM) of Deutsche Bank AG Johannesburg Branch, effective February 1, 2022. In addition, Pillay will be appointed as Head of Institutional Client Group (ICG) and Global Emerging Markets (GEM) for South Africa.
Commenting on the appointment, Kees Hoving, Co-Chief Executive Officer (Co-CEO) for Middle East and Africa (MEA), said: "We are extremely pleased that Saloshni will be joining our regional team to lead our operations in South Africa. Her extensive experience and strong track record will play an important role and will positively contribute to the development of the bank's franchise both locally and in the region."
Saloshni joins Deutsche Bank, as the only female GM for a Bank in South Africa, with over 20 years of investment banking experience, most recently at Absa Group in South Africa as the Head of Sales and Structuring for Global Markets and member of the Investment Bank ExCo. Prior to joining Absa, she held various Product Sales, Structuring, and Risk Management positions at Citi, Calyon and Standard Bank. She holds a Bachelor of Commerce degree with specialisation in Economics from the University of South Africa and completed the Leadership for Senior Executives programme at Harvard Business School.
Esra Turk, Head of ICG for Central and Eastern Europe Middle East and Africa (CEEMEA) and Chairman of Investment Bank MEA, said: "Deutsche Bank's operations in South Africa are an important pillar of our Global Emerging Markets strategy and I am delighted to welcome Saloshni as our next South Africa CCO. She is a transformational hire with broad experience and a deep understanding of the local market and I am confident her leadership will energise and significantly grow our franchise in the country."
Deutsche Bank has a long history and a well-established track record in South Africa having established a representative office more than 40 years ago. Deutsche Bank today has a fully integrated international investment banking operation based in Johannesburg. The bank ranks as one of the top international banks, providing a wide range of Investment and Corporate banking products and services in South Africa.
Furthermore, in recognition of its support and commitment to transformation and diversity, since 2020 Deutsche Bank South Africa has been recognised as a "Level one Contributor" - the highest status under the legislative framework of Broad-Based Black Economic Empowerment (B-BBEE). The bank stands out as the only bank among its international peers to have this status.
For further information, please contact:
Deutsche Bank AG Media Relations
Stuart Haslam
Phone: +44(0)20754-75934
E-Mail: stuart.haslam@db.com
About Deutsche Bank
Deutsche Bank provides retail and private banking, corporate and transaction banking, lending, asset and wealth management products and services as well as focused investment banking to private individuals, small and medium-sized companies, corporations, governments and institutional investors. Deutsche Bank is the leading bank in Germany with strong European roots and a global network.
Disclaimers and disclosures
Deutsche Bank AG is authorised under German Banking Law (competent authorities: European Central Bank and German Federal Financial Supervisory Authority (BaFin)) and, in the United Kingdom, by the Prudential Regulation Authority. It is subject to supervision by the European Central Bank and the BaFin, and to limited supervision in the United Kingdom by the Prudential Regulation Authority and the Financial Conduct Authority. Details about the extent of our authorisation and supervision by these authorities are available on request.
This release contains forward-looking statements. Forward-looking statements are statements that are not historical facts; they include statements about our beliefs and expectations and the assumptions underlying them. These statements are based on plans, estimates and projections as they are currently available to the management of Deutsche Bank. Forward-looking statements therefore speak only as of the date they are made, and we undertake no obligation to update publicly any of them in light of new information or future events.

By their very nature, forward-looking statements involve risks and uncertainties. A number of important factors could therefore cause actual results to differ materially from those contained in any forward-looking statement. Such factors include the conditions in the financial markets in Germany, in Europe, in the United States and elsewhere from which we derive a substantial portion of our revenues and in which we hold a substantial portion of our assets, the development of asset prices and market volatility, potential defaults of borrowers or trading counterparties, the implementation of our strategic initiatives, the reliability of our risk management policies, procedures and methods, and other risks referenced in our filings with the U.S. Securities and Exchange Commission. Such factors are described in detail in our SEC Form 20-F of 20 March 2020 under the heading "Risk Factors". Copies of this document are readily available upon request or can be downloaded from www.db.com/ir.